Local computer support in the Peterborough area for home or business.
Why choose us?

Fix your computer problems.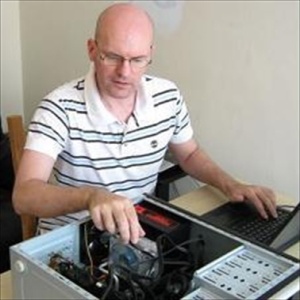 Looking for local computer support in Peterborough, then check out Orton Computer Services. We provide Peterborough computer support, Peterborough computer service and Peterborough computer repair.



Stop wasting money.
Rather than spending money on software, tools and components that don't resolve the problem call us in to do the work, it will be cost effective and quick.

Stop wasting precious time.
When sorting out problems on your computer is taking up all of your free time doesn't it make sense to get in a skilled technician to do it quickly and effectively.

Local computer support providing computer services in the Peterborough area.
Save time, money and needless expense with our help and advice.
Beware of SCAM calls.

If someone phones you and tells you that there is a problem with your computer and that they can fix it for you then the telephone call is a SCAM.
Hang up the phone and if in doubt give Orton Computer Services a call for free advice. Never give them access to your computer.
It is very frustrating that people are still caught out by these scams but unfortunately I do not think they will ever go away, so you just have to be on your guard. Call us for help and advice after receiving such a call. If you are lucky you will have realised that something is not quite right before making any payment.
No-one will ever legitimately call you to provide a fix for your computer, all of these calls are scams, if in doubt give us a call for free advice.
Link to report scams or frauds click the link :

Worried about cost?

Fixed fee for drop off and hourly rate for on-site work.

No need to worry about us being on the clock, if a fixed price is what you prefer then drop it off to us to do the work.
It does not matter if the work is for a computer repair, for computer support or a computer service. Whatever the work requirement a fixed price can be provided.
Unsure about a computer related issue or problem then call Orton Computer Services for free impartial advice.
Details of pricing can be found on the Price webpage.
If you wish a home or office visit cost is £20 for up to 1 hour.
Fixed service charge if you are dropping off and picking up from my office, call for a price quote.
Excellent customer service.

Demand the best in customer service, you are paying for it after all.
Don't just settle for lacklustre service from the company you select, check out our reviews page and then call Orton Computer Services.